MaharaHui has left a legacy! Keynotes and sessions have been recorded and are available here. And slides have been shared (and here too) and keep on giving!
I have been interested in the collaborative features in Mahara and how they support the exchange, feedback, modelling and scaffolding that are key elements in the process of learning.
An eportfolio is definitely the work of many, D. Cambridge - Eportfolios for Lifelong Learning and Assessment 2010 describes "the networked and the symphonic self" and three main processes: documenting learning, reflecting and collaborating.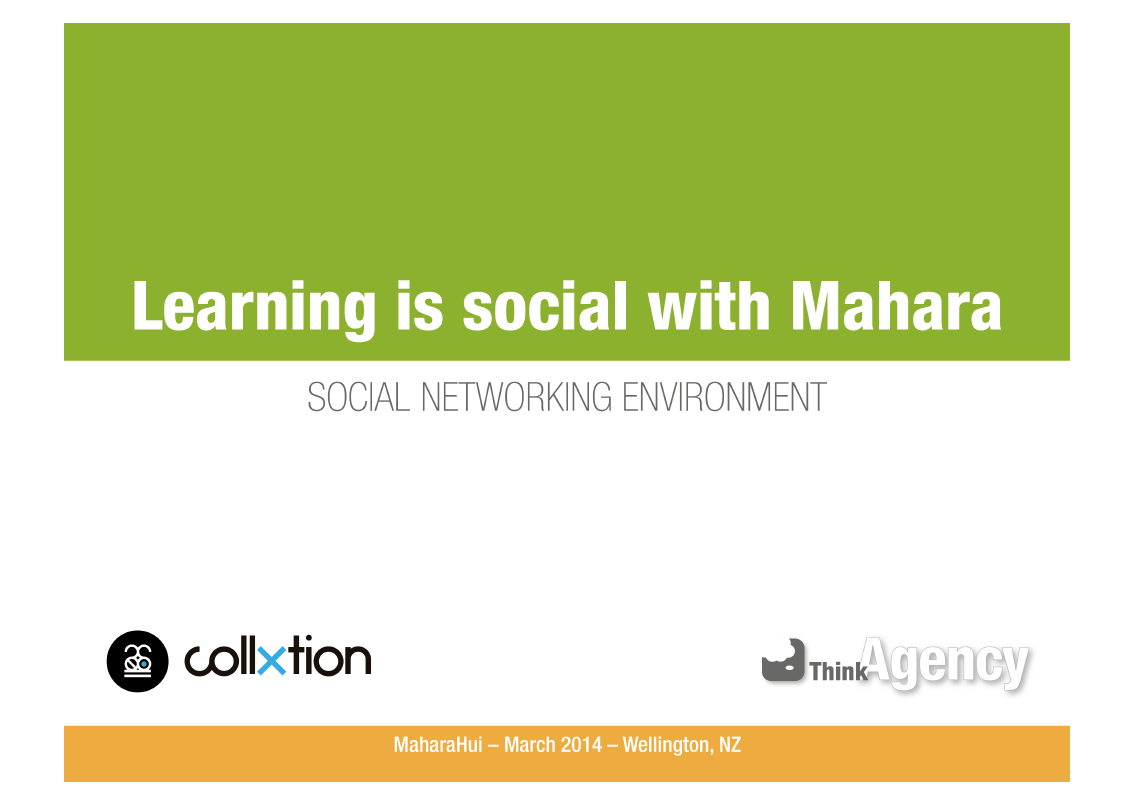 One project related to Collxtion.com is to delve a little more on making Mahara more collaborative still. These slides helped participants at the Hui consider the features, exchange on theirs and their student practice and start make note of how these features support learning.
This is the handout used to facilitate the discovery of Mahara social features with participants: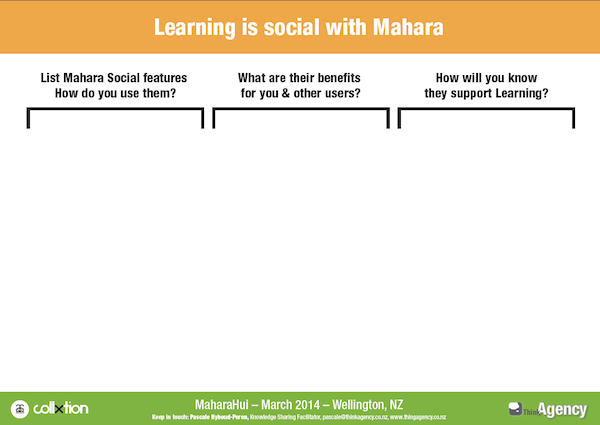 You can access the slides and download your copy here.